SUPPORT FOR PRODUCTIVE AND TECHNOLOGICAL INVESTMENTS:
Beneficiary of the aid project: SUPPORT FOR PRODUCTIVE AND TECHNOLOGICAL INVESTMENTS.
Carried out with the support of the European Regional Development Fund (ERDF) and the Promotion Institute of the Region of Murcia.

---
PROJECT CO-FINANCED BY THE EUROPEAN UNION OPERATIONAL PROGRAM PLURREREGIONAL DE ESPAŅA 2014-2020 Objective: To achieve a more competitive business fabric
BENEFICIARY: PLASTICOS DEL SEGURA SL PROJECT: TECHNOLOGICAL DEVELOPMENT AND EXTENSION OF PRODUCTION LINES
File number: MU/1367/P02


---
Projects at ITENE:
PASTA-ACTIVEPACK - Development of active packaging for protection and conservation of pasta.

This project is funded by the Ministry of Economy and Competitiveness through the subprogram RETO, with reference number: RTC-2015-4098-2
PLAGUEFREE - Container for pest control in dry food products.

This project is funded by the Ministry of Economy and Competitiveness through the subprogram INNPACTO, with reference number: IPT-2012-1056-060000

---
Laminated degradable plastics
Within the range of innovative products that Plasticos del Segura developed highlights the laminated degradable plastics made in collaboration with the Center of Technology Development and Industry and the Food Technology Centre along with various engineering companies.

Thanks to this new plastic, aimed at fresh and cut and precooked food products, we can extend its conservation and offer a solution for these products, where the appearance of condensation in the closed bag is not attractive to the supermarket customers as it detracts from the presentation of the product.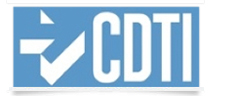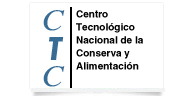 ---

Project Artichoke
Participate in the "Project Artichoke" of the Agrifood Cluster (Agrofood), in collaboration with INFO (Institute of Development), to create a product for the precooked sector from the investigation of new varieties of Artichoke and new development in plastic packaging.




---

Anti-fog treatment
Treatment with anti-fog films, sheets and line thicknesses less paper for fruit and vegetable packaging.



"Plasticos del Segura is a point of reference in innovation".

Salvador Marín
Counselor of Universities, Business and Research
La Verdad Journal,
26th February 2010,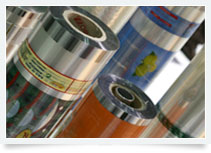 The company generated 20 new jobs last year thanks to its policy of R & D in collaboration with the University and Research Centers, facilitating its international expansion.