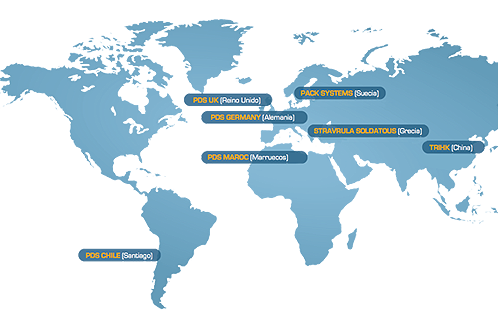 Plásticos del Segura - PDS Group
Manufacturers of flow-wrap and bags for fruits and vegetables sectors.
Manufacturers of flow-wrap for cut and fresh products and pre cooked products.
Manufacturers of laminated, peelable and laser perforation films.
Represented in corner protectors, strapping band, covers and other packaging materials.
PDS GROUP is a business group composed primarily of Spanish capital, with it's head office in Murcia-Spain
Manufacturers of plastic packaging for fruits and vegetables sector in general and for the industrial sector in particular, for the sections of flow-wrap for automatic packaging, bread bags, laminated flow-wrap, industry bags, etc.
PDS is supplier of the following platforms:
Spain:
Mercadona.
El Árbol
Sabeco
Día.
Eroski.
United Kingdom:
Tesco.
Asda.
Morrisons
Marks & Spencer
Sainsburys
Waitrose.
Commercial delegations
TRIHK (China)
Chile
Europe
South Africa
"Plásticos del Segura, more than manufacturers, packaging advisors."

La Verdad Journal,
22 february 2009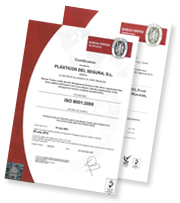 Certifications
BRC GLOBAL STANDARD for PACKAGING and PACKAGING MATERIALS ISSUE 5. - Packaging and other packaging materials Issue 2 Category B.
ISO 9001:2015