4 Factories: 40.000 m2

Staff: 250 personas

Machinery:
4 Double track Lemo Machines.
5 Single track Lemo Machines.
2 laminated Machines Hamer..
5 Rewinders Comexi.
1 Rewinders Aij.
2 Rewinders Flexotec.
3 Cutter Machines MPC.
1 Background Cutter Bassf.
1 Central Drum Printer Schiavi
4 Central Drum Printer Comexi (3 x 8 colors / 1 x 10 colors)

PDS makes a constant commitment to new materials and manufacturing processes.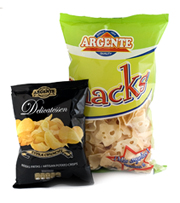 SPECIAL FLOW-WRAP

We produce the appropriated packaging.
Films for Fresh and cut products, peelables films, EMAP, High Barrier, oven and microwave...